Block 518 is no ordinary location. It's full of possibilities. We offer brand-new, state-of-the-art commercial, residential, retail, and public space. Work time, play time, your time…you can find it at Block 518. Space is available for lease. Please contact 507-388-4722 for more information.
Profinium Place, 100 Warren Street
Profinium Place is a seven story office building which consists of 75,000 square feet of Class A office space conveniently located in the heart of downtown Mankato and easily accessible off of Riverfront Drive.
Cherry Street Tower, 115 West Cherry Street
Cherry Street Tower is a 50,000 square foot office building and is the newest addition to Block 518 at the intersections of Riverfront Drive and Cherry Street. This Class A office space will be the new headquarters to the Mankato based Ridley, Inc.
Front Street Mixed-Use, 512 South Front Street
This 40,000 square foot mixed-use facility consists of both upscale residential lofts, office space, and retail space.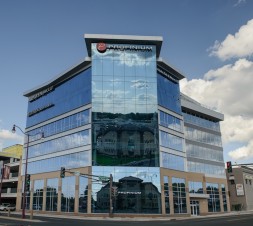 Profinium Place
100 Warren Street
Mankato, MN 56001
75,000 square feet of Class A office space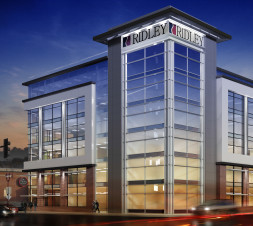 Cherry Street Tower
115 West Cherry Street
Mankato, MN 56001
50,000 square feet of Class A office space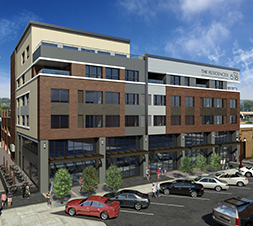 Front Street MIxed-Use
512 South Front Street
Mankato, MN
40,000 square feet of mixed-use facilities:

upscale residential lofts
office space
retail space