Downtown businesses commission bull sculpture
The Free Press, Mankato, MN
Date: Friday, April 15, 2016
MANKATO — Downtown businesses have taken the bull by the horns to put a piece of permanent art in their neighborhood.
The sculpture "Tractor Bull" will be installed on the 500 block of South Front Street this month.
Created by artist Chris Powell of Colorado, the piece is a bronze and aluminum sculpture commissioned through the CityArt program by a group of five businesses in Profinium Place: Tailwind Group, Profinium Bank, Kato Insurance, Turning Point Management, and Abdo, Eick and Meyers.
This is the first piece commissioned through CityArt.
The businesses were interested in a bull sculpture to celebrate the Minnesota State University Maverick mascot and help create a new connection between the university and downtown.
Powell also wanted to incorporate Mankato's strong agricultural industry and influence. "Tractor Bull" is "a classical bull sculpture made in the style of an early tractor with tractor elements such as actual gears and grills incorporated into its anatomy," Powell said in a statement.
Supporters of the CityArt Walking Sculpture Tour, the businesses were inspired to make a permanent contribution to the community's public art collection, according to a City Center Partnership news release. The sculpture will be placed near Tailwind Group's Block at 518 S. Front St.
Another of Powell's works, "Resurgence," is in front of the Public Safety Center, 710 S. Front St.
The public is invited to the sculpture's dedication 3 p.m. Friday, April 29.
CityArt, an affiliate of Greater Mankato Growth, is a joint program of the City Center Partnership and Twin Rivers Council for the Arts dedicated to bringing public art to the community. CityArt initiatives include the Walking Sculpture Tour, Art on the Go, the proposed Mankato Flood Wall Mural and the City Center Public Art Tour.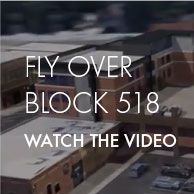 close video